Black Market Media Group Presents
Trenton P - 'Blacklist' Album Release
Saturday
June 3, 2017
8:00 pm
(Doors:

7:00 pm

)
Adv $6, Dos $10
Black Market Media Group LLC presents: Trenton P 'Blacklist' Album Release
with special guests Darius Hickman, Jordan Baumstark, Driz, Whiteout & Skoobeezy

+ Saturday, June 3rd
+ Doors 7pm - Show 7:30
+ $6 adv $10 dos
+ All Ages - $2 Minor Surcharge

* Tickets available online up to 4 hours before doors
** For booking email Justin@Popsrocks.com
Trenton P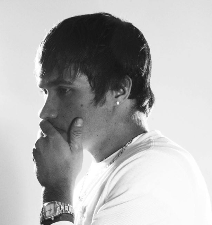 Bringing massive dynamics and versatility to rap & hip-hop music, underground superstar & independent solo-artist Trenton P has become a major player in the St. Louis scene. Through years spent dedicated to refining his craft and taking control of his career with smart moves and swift lyrics, Trenton has just released his third album So ILL to an incredibly solidified, supportive & encouraging fan-base in addition to a whole ton of brand-new fans worldwide.

Born in 1991, it wouldn't be long before Trenton would go on to discover a deep connection and natural talent for music at an early age. Listening to some of the best-of-the best and gaining influence from artists & bands like Eminem, Tech N9ne, Luda and Maroon 5, young Trenton P began to create his own rhythms & rhymes and put his mind to pursuing a dream of a lifelong career in entertainment & music.

Testing his skills where it matters most - right on stage in front of the fans; Trenton established a reputation of excellence in front of concert attendees in St. Louis that spread larger with every performance. His charismatic & electrifying performances and his lyrical-flows & intense freestyles stunned local crowds - and it was their support and confirmation that led Trenton P to take it all to the next level and bring the music straight to the people.

First entering the studio in the winter of 2011 at twenty years old, Trenton P grabbed the mic and began to immediately feel at home. Comfortable and professional but always hungry to learn and be the best, he was already recording solo records by 2012 and had released his first project "Can You Hear Me Now" and the hit single "I'll Be The Best". The instant buzz surrounding his new music hit the streets hard and word began to spread even more quickly about the intensity, passion and all-out entertainment you could find in Trenton's music & live shows. By 2013 his fan-base had massively expanded in growing support for his creative and clever twist on rap & hip-hop - and by 2014 he started breaking into new markets with the release of his second solo project, Remember The Name.

And according to internet music-charts and reactions from all over the globe, the people DID Remember The Name; they did through the music and they did through his video-work. Involved in all-aspects of his music & career and driving his music forward with full-speed, Trenton took on a ton of radio-interviews and continued a long-time collaboration with filmmaker/videographer HollowWear. The result of his hard-work & effort showed itself once again with videos from Trenton P racking up tens-of-thousands of hits and finding a staggering nearly quarter million views in total online. The buzz and impact of Trenton P was undeniable.

In full-on beast-mode - Trenton P has just put out his most incredible set of tracks to-date with the release of his third album So ILL. With his signature style, approach and edgy, thought-provoking lyricism he's become a sonic-force in the rap-game armed with an unstoppable work-ethic determined to be the best by outworking the rest. So ILL has since gone on to quickly impress critics and fans alike through the intensity of the vocals and the massively-dynamic beats Trenton P put out on his new record. Continually challenging himself and pushing himself to be the absolute best around - Trenton P makes sure that his best work is his current work each time out, and So ILL is the sickest set yet.
Darius Hickman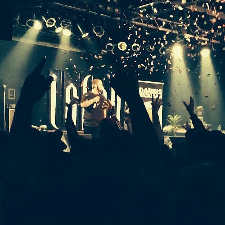 Jordan Baumstark
Driz
Nick Whiteout Menn